—-


Most websites aren't designed to make you money
If you're like a lot of business owners, you might think 'website' is a swear word. Sadly, you're not alone. We hear stories all the time about broken promises, wasted money and a poor-quality result.
But as you know, your website is the first place people look to decide if they want to buy from you. What that means is, if your website doesn't look 'the business', you're losing business.
Imagine if your website actually converted more visitors to paying customers.
Stop for a moment and think: what would that mean to you and your business?
It's like enjoying the view from the summit, versus being stuck at the bottom, competing with all the other climbers.
That's what your website should do, and that's what we do.
We're Gold Coast web design and digital marketing experts. What that means is: we make websites that convert and make you money.
We're Gold Coast web designers and digital marketers who elevate your business
Custom design
Look the business online to instantly show your value and attract customers
Created to convert
That means driving more sales with online tools designed to grow your business
Digital that delivers
Giving you real traffic and warming up your leads with proven marketing strategies
Real customer service
From a local Gold Coast website design team who deliver what we promise
But don't just take our word for it
Michael at Elevative Design has built 2 websites for me on 2 different occasions and both times he has been prompt, exactly on point, creative and most of all affordable. He runs a genuine, honest and reliable business. I would highly recommend him.
Sarah Schultz, Schultz Realty
I have used Elevative Design for all of my web design services. I have always found them to be fully professional and willing to work with me to create the best possible result for my company. I have no hesitation in recommending them.
Rowan Hollonds, Gold Coast Tennis Coaching
Michael's formula for success is so simple but don't be fooled. It has completely transformed my stress levels, my cash flow, and my relationship with my team, in just a few short weeks. I cannot recommend him enough.
Mike C, SCC
I want to:

Not sure which of these you need? We're here to help answer your website questions in plain English (we also speak tech geek if that's your thing):

Book a free consultation →
Start my ascent
With a pro online base camp and custom route map.
Find Out More →
A custom-designed, conversion-optimised professional website.
Ascend to higher levels
With a pro online base camp, custom route map and the right equipment.
Find Out More →
Get the tools to convert and a custom-designed, conversion-optimised professional website.
Outclimb the competition
With a pro online base camp, custom route map, the right equipment, and all the supplies I need.
Find Out More →
The ultimate online lead generation and conversion package with traffic, the tools to convert, and a custom-designed, conversion-optimised professional website.
Hey There!

We're team Elevative
We're experts at elevating businesses like yours.
Let's get this out of the way straight off, shall we? We're upset at the number of businesses that get ripped off with overblown marketing promises and poor-quality websites that make them look bad.
It's not good enough. Running a business is hard enough without having to worry about your website, right?
At Elevative Design, we're different. We know, everyone says that, but stay with us.
Quality and integrity are our values and the heart of our business. What that means for you is we're the team who care about the success of your business and actually deliver.
We're a local success story, a family business who give you personalised attention. Working with us, you'll get real customer care combined with proven website design and digital marketing strategies that work.
We know that choosing someone to trust with your website and digital marketing is an important decision. So please, take the time to find out more about us:
We're Gold Coast web designers and digital marketers who make it easy for you and deliver what we promise. Here's how:
Get your questions answered in plain English by our local Gold Coast team and find out what a website that converts can do for you and your business.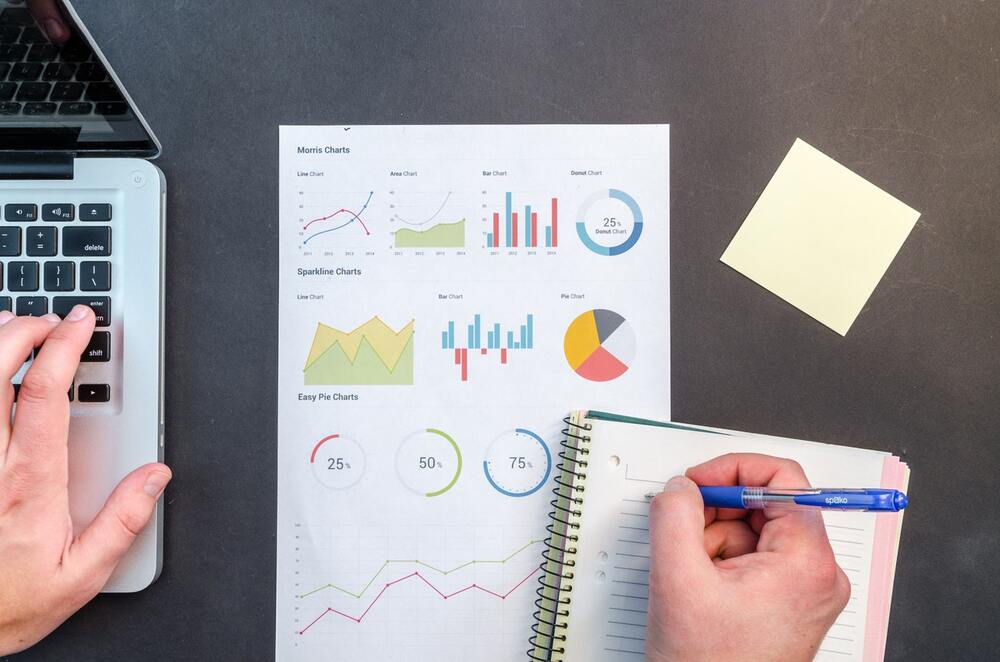 The best quality websites and digital marketing come from an in-depth understanding of your business and goals, so this is where we start your project
Our local Australian team build your website using the trusted WordPress platform and liaise with you to keep you updated and get your feedback
Who do you work with?
From small to large companies around Australia from a range of industries including (but not limited to) eCommerce, Renewable Energy, Beauty, Sports Coaches, Construction and Photography, we've been delivering websites and digital marketing for over 12 years.
How much does it cost?
You can choose a package tailored to your business needs – click here to
find out more
. If there's a custom solution you need, we can help.
Let's chat
.
How does it all come together? What can I expect?
Every project follows our 4-step process so you know exactly where things are at and what's going to happen next:
Free Consultation
Step One
Strategy Session
Step Two
Higher Elevations
Optional - digital marketing strategies included with our Trekker and Summit
packages
I just want a website, I'm managing my own digital marketing.
What kind of digital marketing strategies do you use?
The answer is, it depends on your business, your target market and goals. Depending on the package you select, we'll use a combination of SEO (search engine optimisation), email campaigns and lead generation strategies to drive traffic to your website that's built to convert. The Trekker and Summit packages provide digital marketing and ecommerce options –
check them out here
.
What's copywriting and why do I need it?
A lot of website companies will design and build for you, then ask you to write the copy. That's where a lot of website projects get stuck. The thing is, copywriting is an art. It's not content writing. Content doesn't sell. Copywriting is about selling your product and converting more people, without being shouty or salesy.
That's why all of our packages include it – to deliver a website that drives business.
Do you do ecommerce so I can sell products online?
Absolutely. Both our Trekker and Summit
packages
are ecommerce-compatible. Better still, with The Summit package, we'll drive traffic to your website which is built to convert. Boom!
What is wordpress and why do you recommend it?
It's a CMS, or Content Management System, that originally started as a blogging tool but is now widely used by companies around the world for its functionality and beautiful design outcomes. Having a WordPress website built with the right expertise delivers a high-quality result that is SEO (search engine optimisation) friendly and can grow along with your business. We exclusively use WordPress because, like a lot of experts, we think it's the best for business.
How do I know I can trust you?
Fair question, given how many businesses we hear have been burned before. We're more than happy to share
feedback from our clients
and you can also check out our completed
work
to see what we can do.
If you're still not sure, let's chat. We're more than happy to answer your questions.
I'm in. What's next?
Awesome! If we haven't already met, let's start with a
free consultation
to find out more about you and recommend the right package to kick some business goals.
Get them answered by chatting to our friendly team
— 

Steal our best web design and digital marketing strategies 

— 
Go on. We promise not to get too tech-geeky, and give you marketing and website tips that work:
Today, most businesses want a website. Some already have one. Others want one. They don't want to hire IT staff and probably can't afford any. And in most cases, an in-house IT staff, especially for your typical small business, just isn't necessary. But, that doesn't...
read more